Supporting the circular economy.
---
Since the early 1990s, the steel industry has dramatically reduced the amount of energy needed to produce steel.
Of all the waste from a home framed with steel, less than 2% of steel is left over and is recycled.
Steel is recognised in all major green building standards. The BRE rates the majority of light steel frame construction as A+ which is the highest possible rating (ratings range from E to A+). The final rating depends on the cladding chosen.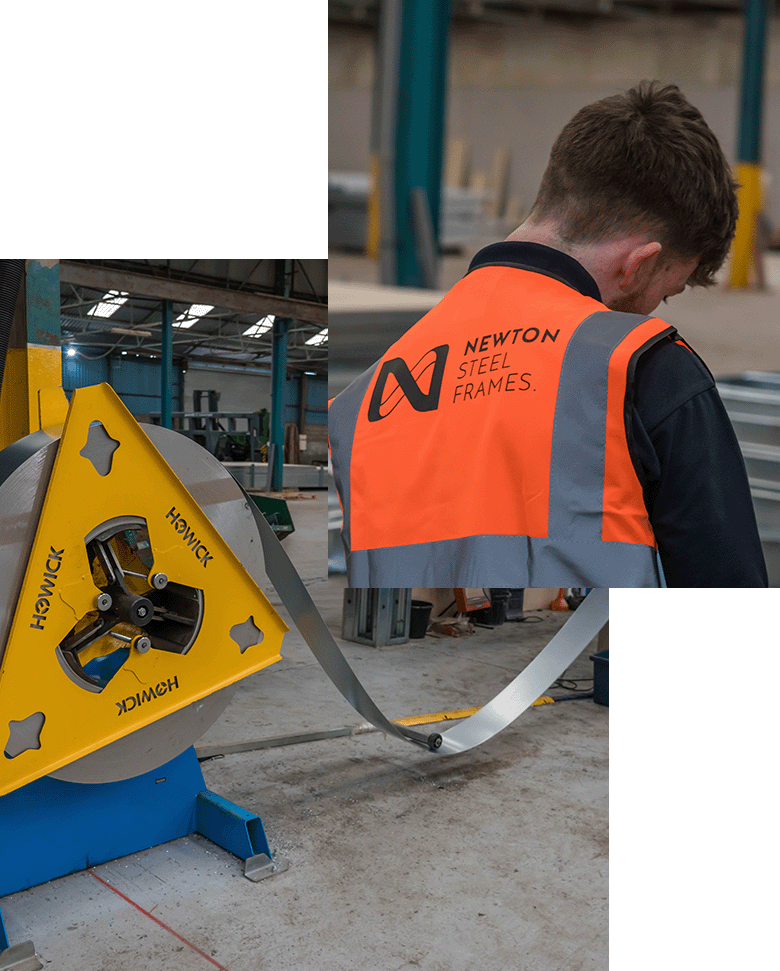 At Newton Steel Framing, we don't limit ourselves to large scale projects only. We work with all sizes and shapes, from garden sheds to multi story developments.
DESIGN
ELEMENTS
State-of-the-art CAD software to create a 3D framing design.
---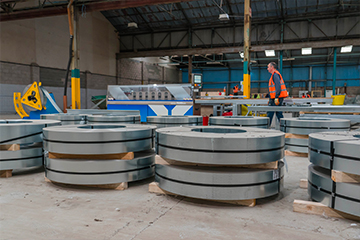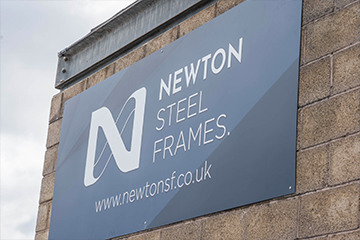 STEEL
CONSTRUCTION
Design, Manufacture,
Assemble, Erect.
---

PRECISE
MANUFACTURING
Fast, accurate and quick to assemble.
---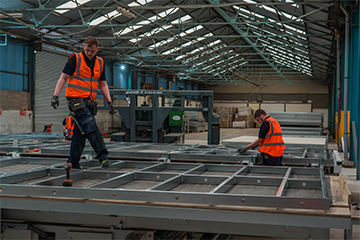 JUMBO
PANELS
Up to 12m in length.
---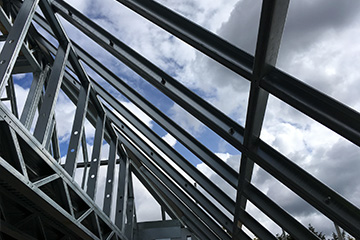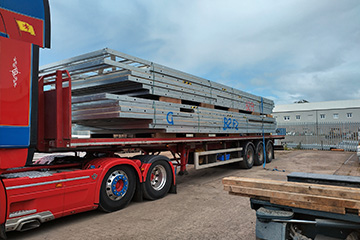 INTEGRATED
LOGISTICS
Design to delivery.
---

INDEPENDENTLY
FIRE TESTED
Relevant load bearing standards.
---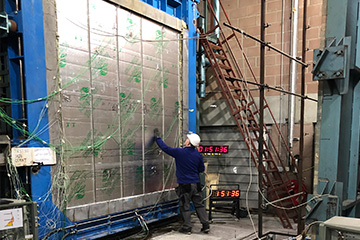 Entirely non-combustible construction system
What developers have been looking for. Fully fire tested to relevant load bearing standards. Our technology is making it easier, faster and more cost effective than ever. 
We use light gauge steel for everything, from garden rooms, to homes, to commercial projects.